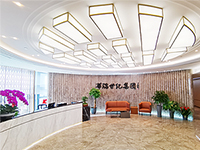 China Century Group, Inc. (China Century) is a large multinational company headquartered in Beijing, China with over 5,000 employees globally. China Century is currently focused on the following sectors of businesses: technology, tourism, healthcare, and finance. It also administers a dozen subsidiaries and holding companies in numerous cities in China, Hong Kong, Southeast Asia, and USA.

China Century's technology sector mainly focuses on internet and telecoms. Working with major OEMs and providing services to million car users, China TSP Inc., its subsidiary, is a pioneer and premium service provider of telematics service and mobile internet service. Yuantel Communications Inc., another subsidiary, is a major virtual mobile telecom provider, operating nationwide and serving over ten millions customers in China.

In healthcare sector, China Century has set up both China Century Healthcare and OrthoGuard Physicians Group. Leveraging its scare resources of top surgeons nationwide, OrthoGuard owns and operates a number of hospitals in China by providing physicians resources, marketing, management and group procurement services.

China Century has also been a limited partner to a dozen of major private equity firms such as Hillhouse Capital and CDH Capital, and has invested in some fast-growing companies such Uber, Bank of Xiamen International.

Additionally, China Century has invested and developed several residential real estate projects in China, with a total construction size of over 1 million square meters. Meanwhile, the company is currently developing a condominium project in the Sunset District in San Francisco, California; a mixed residential project in Santa Rosa, California; as well as a 400-unit condominium mixed with some commercial projects in Lake Tahoe, California, with a total investment of $375 million and a truly prime location, this is going to be a prominent landmark project in South Lake Tahoe city and bring more prosperity to this world famous tourist destination.

With its business success, China Century has been engaged in a number of charities and non-profit organizations throughout China and the United States, and has been awarded by numerous organizations and municipal governments.


Headquarters
China Century Group Inc.
China Century Tower 20F
No.9 Xiaoyunli South St.
Chaoyang District, Beijing 100016
China
Tel:(+86 10) 6195 9009
Fax:(+86 10) 6195 9099